We ship worldwide!
We are so blessed that we have had amazing customers worldwide since we started back in 2014. So we ship worldwide* each day and love to see our products in so many countries.
If you have any questions please reach out to us on mail@sd-design.dk or +45 28744742.
*Some countries like United Kingdom, Russia ect we unfortunately do not ship to.

FAQ
❤What does shipping cost?
Here are some different shipping prices.
Free shipping on orders above 134 Euro.
Germany. Sweden. France. Belgium. The Netherlands.
8 Euro shipping.
Sweden. France. Belgium. The Netherlands.
10 Euro shipping.
Germany.
22-25 Euro shipping.
Spain, Portugal, Finland.
When you go from the shopping basket to check out, you can fill in your country and you can then see which delivery prices and options you have.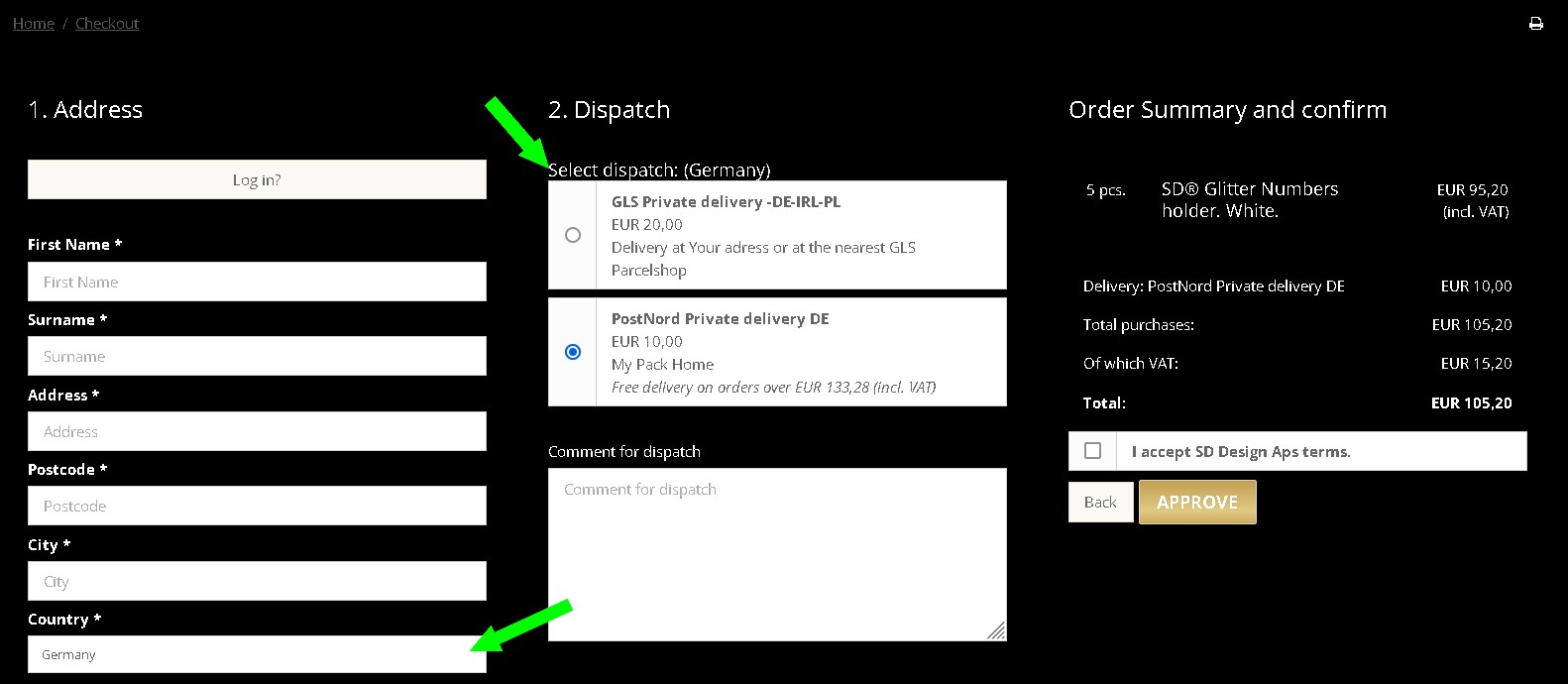 ❤How can I pay?
Payment options is a bit different in each country. We offer bank transfer and safe card payments. If you go to the shopping basket and to check out were you choose your country, then the payment methods will be shown, just like with shipping prices. See above picture.

❤How do we ship?
We ship all orders with GLS, PostNord or FedEx, depending on your choice/country. Expected delivery time is 2-5 working days. You will recieve a message when your order is shipped from our warehouse.
❤How long is the delivery time?
It depends on the country but Europe is app 2-5 days delivery time. Out side Europe it can be a couple more days.
❤When do you ship my order?
We ship orders every day and depending on how many orders we have, we do our best to ship orders with in 1-3 days after you place it.